I-Rise Families Walk for Warmth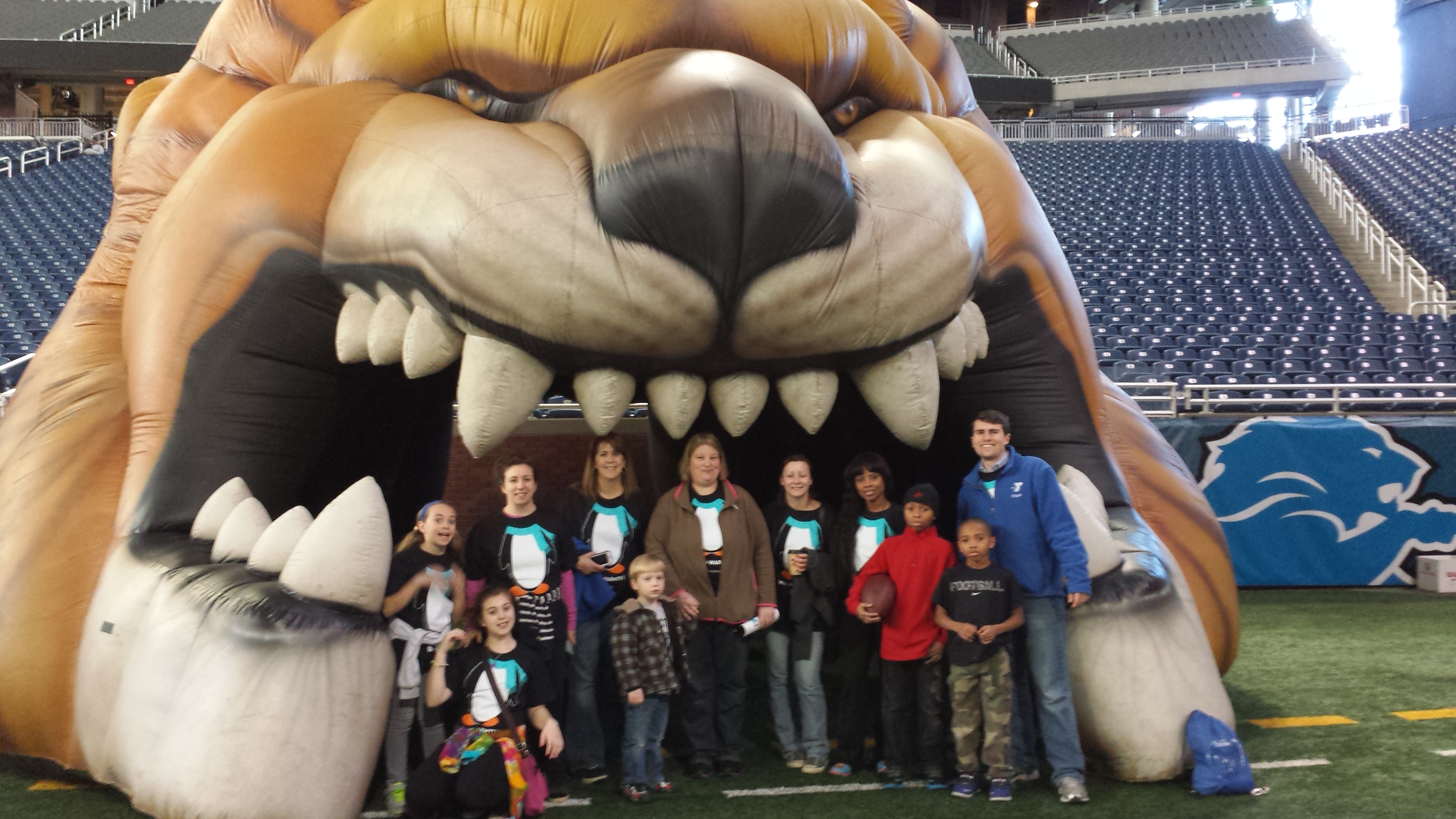 The frigid temperatures and heavy snowfall this winter has taken its toll on just about everyone. Most affected, though, are those who struggle to pay their heating bills in any winter, but especially this one when furnaces are working overtime.
Families who participate in the I-Rise family empowerment program at the Boll, Farmington, Lakeshore and Downriver branches joined forces to raise money for families who are struggling to heat their homes. A team of 12 walkers participated in the Wayne Metro Community Action Agency's annual "Walk for Warmth" at Ford Field last month. They raised more than $125 to help families pay their heating bills this winter.
The YMCA I-Rise team was recognized for their efforts in bringing their team together. "We heard 'YMCA' being called over the intercom on Ford Field for being in the top 3 of the largest teams that came to the event," says Matthew Cunningham, I-Rise program coordinator. "What we didn't hear was that we received additional awards for having the most kids participating in the Walk for Warmth with us!"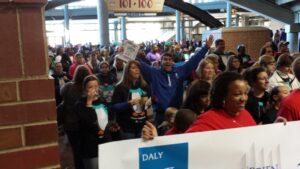 They received an award for the "Highest Team Pledges – Youth" and "Biggest Team of Walkers – Youth" as well as bringing the third largest team.
After their walk, the  team enjoyed on-field activities on Ford Field like dancing on the field, kicking small field goals into a blow-up machine, and kicking field goals into the Lion's goalposts just like the pros. They were also able to get a tour of the players' locker rooms.
Matthew says he's very grateful to the walkers as well the families and YMCA employees that, despite not being able to attend, still made a donation. I-Rise plans to field an even bigger team next year, he says. "We look forward to blowing our attendance figures out of the water!"
Community involvement is one way the United Way for Southeastern Michigan, which funds the I-Rise program through a grant to the Y, evaluates how well families are doing. The I-Rise – Family Empowerment Program works with parents who have children in YMCA childcare programs and whose incomes fall between 100 and 200% of the poverty level. Families participate in career and life coaching, educational/motivational forums and receive childcare financial assistance in striving towards their goals.