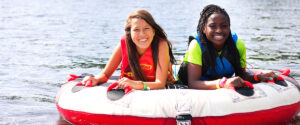 The YMCA of Metropolitan Detroit operates two overnight camps in Michigan that meet the needs of everyone, from first-time campers to teens seeking a memorable experience. Summer sleepaway camps offer a wide variety of outdoor adventures led by trained and experienced leaders who guide people of all ages in having an unforgettable experience. Expect new and fun activities that will add not only build skills but also great new friendships and character values for life.
Our YMCA Camps
6836 F-41, Oscoda, MI 48750
call 989 739 2801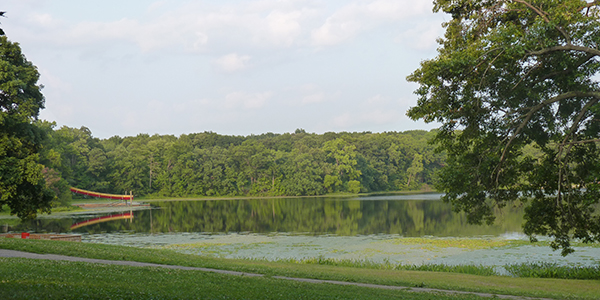 7300 Hickory Ridge Road, Holly, MI 48442
call 248 887 4533
About Overnight Camp at the Y
Caring, Well-trained Staff
At overnight camp, safety is our top priority. All staff are certified in first aid and CPR and have been carefully screened during a character-based hiring process with the highest standards of child safety practices, including multiple professional and personal background checks on each applicant to ensure that we have the best staff working with your child.
Life at Summer Camp
Overnight campers stay in single-gender cabins with our camp counselors. Most of the weekly schedule takes place with the cabin group – same gender, similar-aged groups that travel around camp together under the guidance of camp counselors trying different camp activities.
Campers can choose which skill-building clinic they want to focus on for the week during activity periods in the afternoons. All of our activities are 'Challenge by Choice;' we create an environment to encourage campers to push themselves to try each activity, but we don't make anyone try something they don't want to do. Great activities are an important part of camp, but the real benefits of summer camp are the strengthened values, being part of a positive community, the confidence that comes from learning new skills, and life-long friendships.
Specialty Camps
Specialty camps are a week of focused fun. Current specialty camp themes include: Survivor, Robotics, Ranch/Ponderosa, Theatre, Photography, and more!
Teen Programs
We offer Leader in Training and Counselor in Training programs for boys and girls grades 10-12. The Leader in Training program motivates teens to think outside of the box and strive to be a strong leader. The Counselor in Training program is the beginning of the journey to becoming an outstanding summer camp staff member. Both Leader in Training and Counselor in Training programs develop problem-solving, communication and team-building skills.