News: Macomb Family YMCA welcomes new executive director
Posted by Meagan Scaringe on January 8th, 2015 in Macomb Family YMCA, News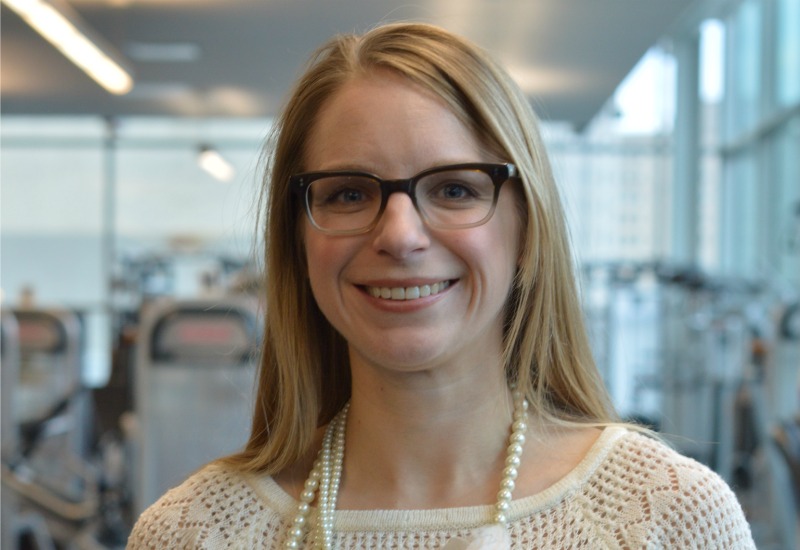 Rheanne Suszek wants folks to know "Y" they can reach out to her organization.
"I want people to understand that the Y is here for the community," said Suszek, named recently as executive director of the Macomb Family YMCA in Mount Clemens. "Whether someone needs to reach their fitness goals or a child needs to learn to swim, I want the Y to be the first place people in this community come to for support."
In her role as executive director, Suszek hopes to increase the YMCA's presence in Macomb County, in part by attracting new members while continuing to serve those already in the fold.
Suszek will be responsible for all operations at the Mount Clemens facility, including fiscal management, volunteer development, staff supervision, program development and member satisfaction.
Before coming to Mount Clemens, Suszek was director of center operations at the Oakwood Physical Therapy and Wellness Center in Dearborn. That facility is managed by the YMCA of Metropolitan Detroit.
She was introduced to the YMCA in 2005 when she became a member of the Boll Family YMCA in Detroit. Soon after, she went to work for the non-profit organization and labored in variety of capacities since, ranging from the front desk to branch operations.
Before her employment with the YMCA, Suszek worked as a mortgage banker with Quicken Loans. She holds bachelor's degree in social relations and policy from Michigan State University.
Suszek succeeds Josh Landefeld, who took over as executive director of the Oakwood facility and was named regional director of youth programs for the YMCA.
In its 10 branches throughout southeastern Michigan, the YMCA of Metropolitan Detroit serves some 300,000 men, women and children.
The Macomb Family YMCA is located at 10 North River Road, Mount Clemens.