Lindsay's Story: Finding her path to a bright future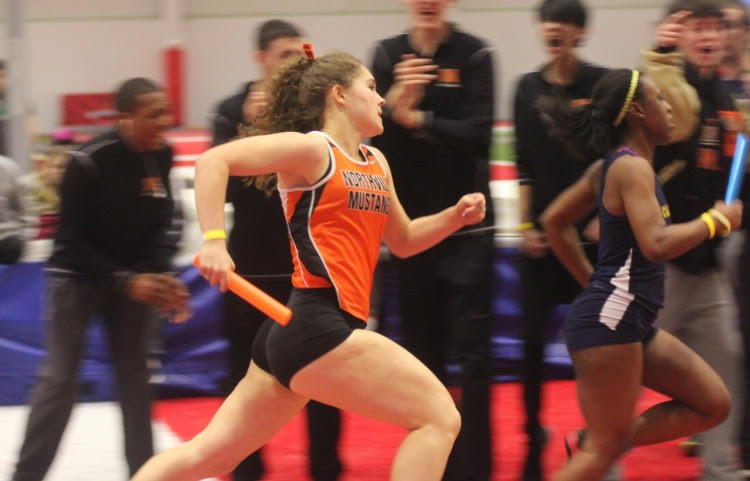 "Middle school was not my favorite time. It was hard if you didn't have something to be involved in. One day you have a friend, the next day she hates you."
Lindsay's feelings on middle school are much like every middle schooler's experience.
As a young girl Lindsay's parents enrolled her in a variety of sports to help her stay physically active, but she says she wasn't good at any of them. She felt awkward and like she didn't fit in at all. Not to be discouraged, her dad encouraged her to try running, and join the Girls on the Run program offered by the Y at a school nearby. Lindsay was scared because it wasn't at her regular school, and she didn't know any of the girls in the program. But her fear disappeared as the girls invited her in and made her feel welcome. They made her a part of their group, a part of their team!
At first Linday was very tired after running, and she wasn't sure she wanted to continue. But the more she ran, the better she became, the more confident she felt. She felt like she finally found her niche. "I'm actually kind of good at something!" she thought.
Not only were her teammates great but her coach was wonderful too. Lindsay says "Ms Maloney was so supportive. She would encourage us to push ourselves. If you came to class struggling you would surely leave feeling better."
The healthy eating lessons were good for Lindsay also. Trying new fruits and vegetables at practice helped Lindsay develop healthy habits that will last for a lifetime. "Even today if I have the choice between a cookie or fruit, I go for the fruit" she says.
Running has become a key part of Lindsay's life. Once she was too old to participate in Girls on the Run, she joined her middle school track team and then the high school track team. Lindsay is happy for the friendships she's developed through running. "Running communities support each other. There's no ego in running" she says. Lindsay will also tell you that it's not all rosy in running. There are ups and downs and it is hard work. But then she said, "I think how boring would it have been in high school if I didn't have track, and it all started with the Girls on the Run."
Lindsay will be attending the University of Loyola this fall on a track scholarship. She is a student athlete and plans to study business and accounting. She is a confident young lady… but that wasn't always the case.
The YMCA raises over $50,000 every year to help hundreds of young girls realize their potential. These funds provide girls with running shoes, 10 weeks of intensive interactive life skill building lessons, and participation in our celebratory 5K. There are still girls waiting to participate, and only your donations make it possible.