All kids have great potential. At the Y, a leading nonprofit strengthening community through youth development, we work every day to help them set and achieve their personal and educational goals. Through our leadership and academic enrichment programs such as mentoring, Youth and Government and college preparation, the Y makes sure that every child has an opportunity to envision and pursue a positive future, and to take an active role in strengthening his or her community.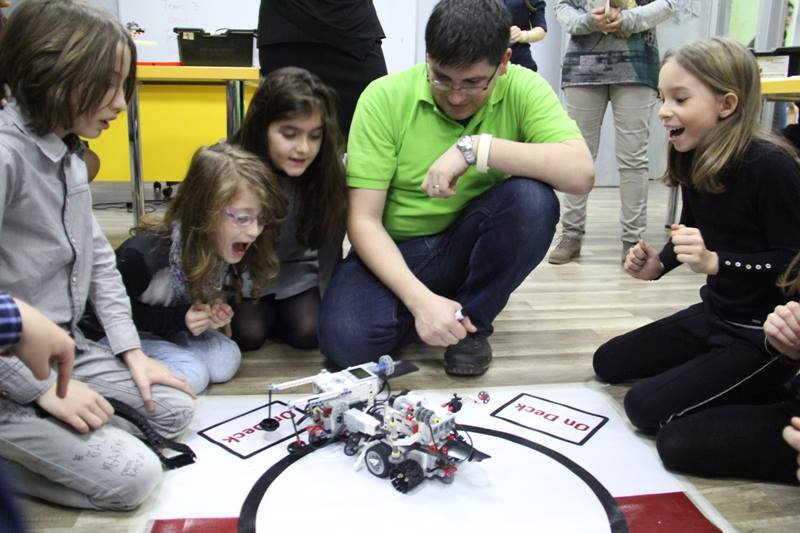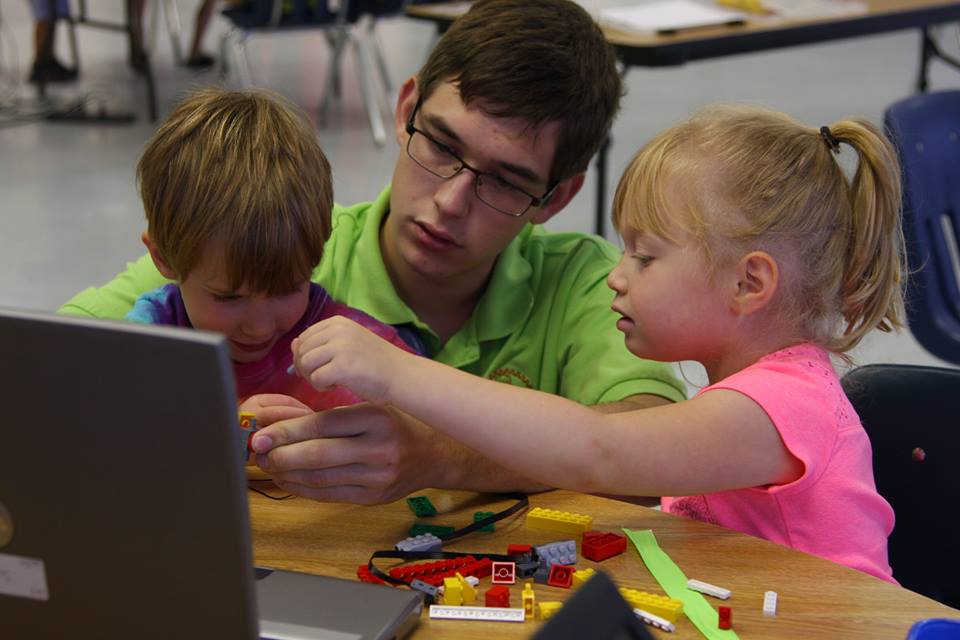 Playing to Learn ages 3-6 years
Designed to meet the developmental needs of children ages 3-5 years, our program provides experiences that enhance and enrich each child's cognitive, language, social, emotional, physical and creative development. Within the program's daily schedule, each child has opportunity to create, explore the environment, develop problem-solving and personal interaction skills as they develop concepts trough "themed" experiences. Each 2- week session includes a 1/2 hour swim lesson on Thursdays and Fridays. As part of our commitment to help end childhood obesity, the Y will provide a nutritional snack and drink each day and children will be engaged in at least one physical fitness activity daily. Children must be "potty"trained. Ages 3-5 years. No class on Memorial Day, May 30th.
Preschool Lit & Fit ages 3-6 years
Our Preschool Lit & Fit program is designed to help children develop early literacy skills in both, reading and mathematics along with a physical fitness program to encourage a healthy lifestyle early on. Includes a ½ hour swim lesson every Thursday and Friday and a healthy snack and drink will be provided daily. Ages 3-5 Offered in 2 week sessions.

Cooking for Kids ages 4-11 years
Each week children will follow a simple recipe to create a healthy snack or food. Skills taught: How to use various kitchen gadgets and small appliances, measuring, mixing, blending, rolling, cutting and layering. Children will also practice table etiquette, proper sanitary procedures, and be encouraged to use manners. Picture recipes" are used for non readers.
1/10/18–2/21/18
We
6:00 pm-6:40 pm
register
2/28/18–4/11/18
We
6:00 pm-6:40 pm
register
Babysitter Lessons and Safety Training - B.L.A.S.T ages 11 & up
Our Babysitter Safety Training course provides teens and pre-teens with the knowledge and tools necessary to become confident and effective Babysitters. students will learn the Basics of Babysitting; Ages & Stages of Development; Important Safety Tips; First Aid/how to handle Emergency Situations; Fun & Age Appropriate Activities; and much more! Students will receive a certificate in the mail upon completion of the course.
1/20/18–1/20/18
Sa
1:00 pm-5:00 pm
register
2/17/18–2/17/18
Sa
1:00 pm-5:00 pm
register
3/17/18–3/17/18
Sa
1:00 pm-5:00 pm
register
4/21/18–4/21/18
Sa
1:00 pm-5:00 pm
register
Lifeguard Training - Ellis Lifeguarding ages 15 & up
The ILTP® is a comprehensive course that includes complete CPR/Emergency Oxygen/First Aid/AED Training.The textbook information is covered in a classroom setting, however, these skills are then integrated and practiced repeatedly, in scenario based simulated emergencies.
2/16/18–2/18/18
Fr-Sa-Su
6:00 pm-5:00 pm
register
YVC School Year of Service ages 11-18 years
Our Youth Volunteer Corps (YVC) School Year of Service program is a youth-driven volunteer program for young people in grades 6-12. YVC engages youth in service learning projects that are challenging, rewarding, and educational to serve the needs of the community and promote a lifetime ethic of service. YVC team leaders lead service projects and teach the importance of the organization's mission. You do not need to be YMCA member to participate. All volunteers will receive a free t-shirt and are encouraged to wear them to volunteer opportunities. Youth Volunteers will meet at least once each month October through May. Each day will begin and end at the Downriver Family YMCA. Transportation to all offsite volunteer opportunities will be provided by way of bus. While there is no fee to participate, volunteers must register for the program itself and also complete a separate registration for each month's Service Project in order to participate. Most service projects will take place on a Saturday morning, however our first event will take place on a Friday evening. All YVC Service project dates, times and the details for each event will be posted online and open for registration once the project date has been confirmed.
10/27/17–5/12/18
XXXXX
4:00 pm-8:30 pm
register