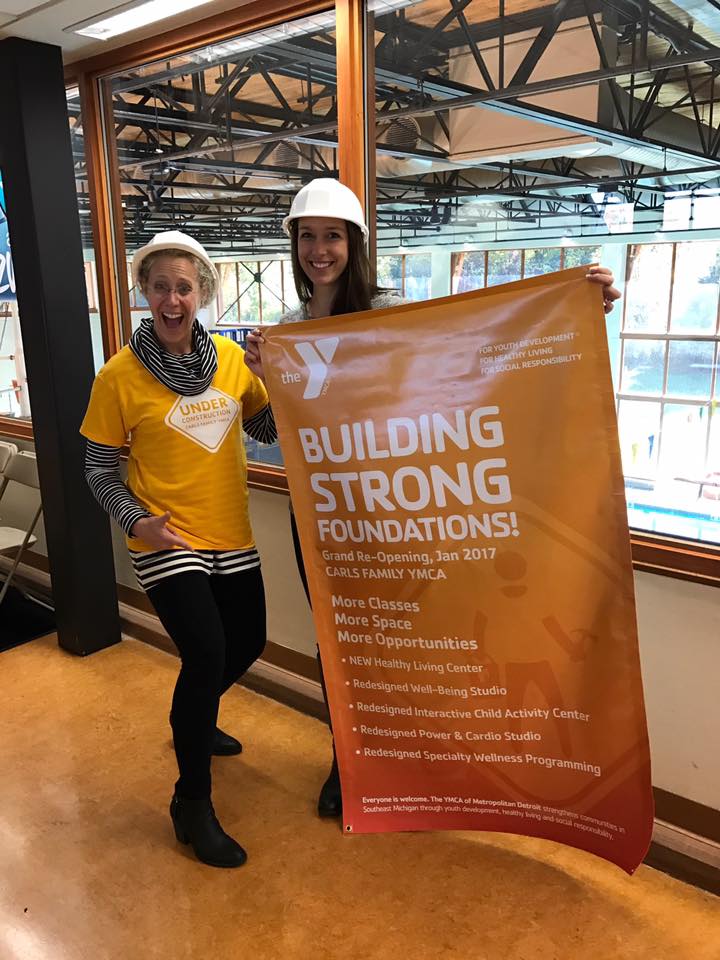 We are so excited for construction to begin at the Carls Family YMCA!  Today we broke out the hard hats and construction tape to get ready.  Stop by and ask our staff about our exciting plans to provide more space, more classes, and more opportunities for our community.
Some of the major upgrades to Carls YMCA will include:
Healthy Living Center: 2,300 sq ft of NEW space dedicated to functional fitness, education, and performance.
Well Being Studio: 1,400 sq ft of redesigned space offering a variety of well-being programs centered around family programming, enrichment programming and other specialty programming.
Interactive Child Activity Center: 1,520 sq ft of redesigned space for our younger family members.
Power & Cardio Studio: 1,700 sq ft of redesigned space with brand-new class formats.  All designed to strengthen your body, mind, and spirit.
New Specialty Wellness: Programming utilizing innovative techniques led by certified instructors all designed to accelerate you becoming stronger and healthier.